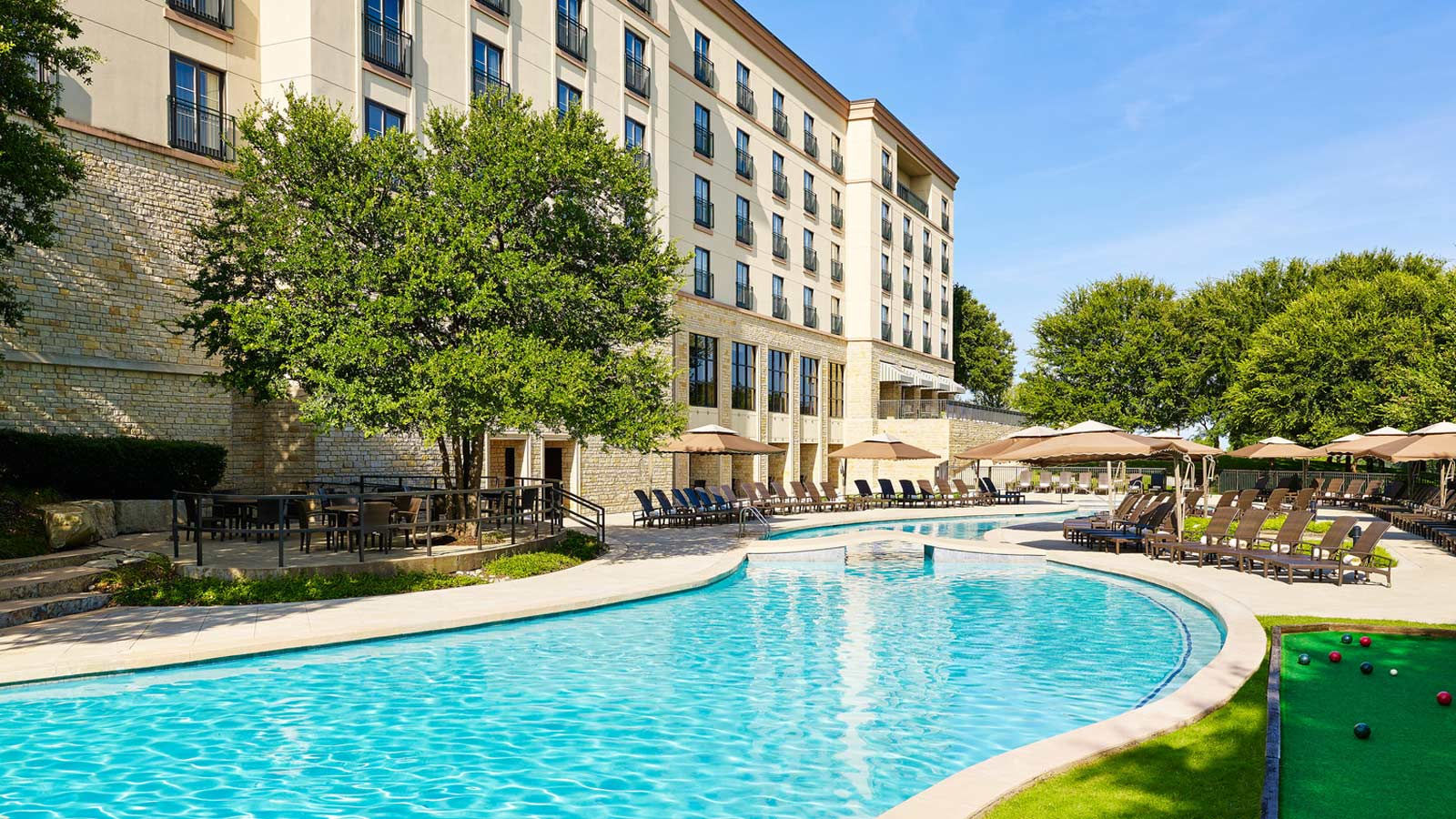 Experience the perfect combination of relaxation and fun at The Westin Stonebriar's outdoor pool. The beautiful 200-foot lagoon-style pool is fully equipped with waterfalls, a waterslide, and a whirlpool. Located poolside, Aqua Bar and Grill invites guests to enjoy cocktails and light fare all throughout the day. During Summer months, the area doubles as a theatre as we feature "Dive-In Movies"—outdoor flicks by the pool on Friday nights. The Westin Stonebriar pool is available to our guests year round.
Friday Dive-In Movie Schedule // Summer 2016
Friday May 27: Finding Nemo
Friday June 3: Frozen
Friday June 10: Monster University
Friday June 17: The Sponge Bob movie: Sponge out of Water
Friday June 24: Tangled
Friday June 30: The Book of Life
Friday July 1: Finding Nemo
Friday July 8: Frozen
Friday July 15: Monsters University
Friday July 22: The Sponge Bob movie: Sponge out of Water
Friday July 29: Tangled
Friday August 5: The Book of Life
Friday August 12: Finding Nemo
Friday August 19: Frozen
Friday August 26: Monsters University
Friday September 2: The Sponge Bob movie: Sponge out of Water
All movies will begin at 7:45PM
Waterslide Hours of Operation
The waterslide is open only during the summer season on weekends May – Sep labor day weekend weather permitting,
Fri – Sat 10am – 7PM and Sunday 10am-3pm
Holiday weekends the waterslide is open on Monday's 10am-3pm
Is today a good pool day? Click here to view today's weather at The Westin Stonebriar Hotel & Golf Club.